Why choose The Vein Institute of New Jersey?
Perfect Match of Experience, Technology and Proven Success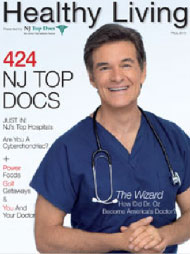 With all the choices of vein specialists and sub-specialists treating symptoms of varicose veins, how do I know The Vein Institute of NJ is right for me?
Our strengths:
Since 1986, the Vein Institute of New Jersey has been the area's industry leading vascular practice, committed to compassionate personal patient care and proven positive outcomes.
Our "Top Doctor" rated, experienced and renown faculty of Vascular specialists with 24/7 patient coverage, are all personally interested in your care. You should have more comfort knowing that a faculty of doctors can provide much more availability for urgent or emergent personal care or questions every day of the year that might not be provided by a single doctor practice.
Our totally paperless electronic medical record platform allows for a quick and thorough coordination of care among our vascular specialists, if necessary.
Our State of the Art facilities, using the latest / most innovative FDA approved NON INVASIVE treatment and technique, provide you with the best treatment options for care in the industry.
Our professional, caring, engaging staff will take the time to answer all your questions. There is never a bad question, when it relates to your personal health!. We will strive to exceed your expectations, and put you at ease through the whole consultation and or treatment process.
We have five convenient locations to better serve our patients.
We are committed to being on the forefront of research, technique and technology, always looking for ways to improve our care and services we provide.
We will do everything we can to make your decision the right decision, by providing an overall "Exceptional patient experience".
In addition to our top quality, board-certified physicians, medical personnel and administrative staff, we are also proud of our recognition for the quality of our vein center and our Noninvasive Vascular Laboratory. For over 25 years, The Intersocietal Accreditation Commission (IAC) has served as an accrediting organization founded by medical professionals to advance appropriate utilization, standardization and quality of diagnostic imaging and intervention-based procedures. Of their many accreditation programs, the Vein Center accreditation was created to evaluate the quality of those providing vein treatment and management.
Learn more about us. Watch our video …
Download our latest eBooks

 Click on a book to download and get the facts